Hi Everyone

Well, this is my contribution to the 'Panzers' GB

3 Normandy Panthers 

I'm building all 3 together because i find it less time consuming. What I mean by this is: any research on the subject can be done in one go, and you are less likely to forget the stuff you're finding out; building can be done in batches, soldering for instance becomes more time efficient; and painting obviously becomes quicker as you're mixing the same colour for 3 vehicles; etc, etc. Essentially what i'm saying is that to do these 3 at once will take me less time than tackling the 3 on separate occasions.

Now

these builds will be completed

but the painting phase may well be out of the GB time scale, the reason for this will become apparent when you see the after market stuff to go with these 3 kits (see pics). But I do absolutely promise that these builds will be finished and

I a

m startin

g tomorrow! Anyway here's the kits...

The Tamiya 1/16 RC Panther G plus quite a few accessories (I will be converting this to the Early type G).
The Dragon 1/35 Panther G (Early) + a few bit and bobs (a set of Fruil tracks probably being the most expensive). This could end up being a mini-me version of the kit above possibly in the same markings.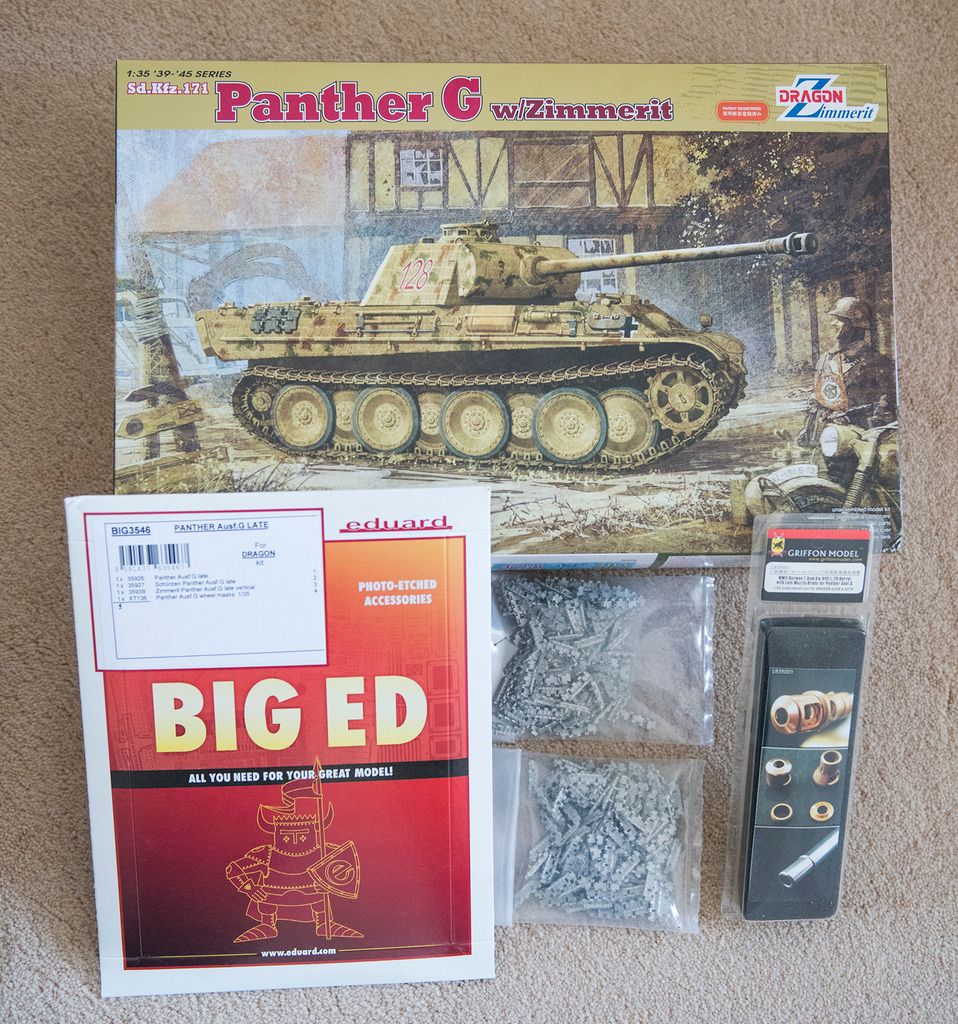 The Dragon 1/35 Panther A (Late) + a cheeky aftermarket product or 2! (I think the tracks are Bronco but because I get rid of the packaging to fit them in the kit box I can't quite remember)
And finally a bit of light reading courtesy of my bookshelf...
I hope this is of interest and you'll join me for the journey.
Thanks
P
Last edited by a moderator: