Joined

Apr 28, 2018
Messages

1,676
Points

113
First Name

Jakko
This is a repost of a thread I originally started on the Military Modelling forums, so some of you may have seen this already. I'll recreate the posts I made then, without trying to consolidate them into fewer posts, though with a few small corrections. Hey, at least it's good for my post count here
(Originally posted by me on the
Military Modelling
forums on 31/03/2018 19:38:22)
Now that
my Churchill AVRE
is ready for painting, I figure I can start on the next model without too much risk of never finishing the previous one. Let me begin by placing this one in a historical context too …
Here is a photo of two tanks in the village of Westkapelle, the Netherlands, taken circa 1946: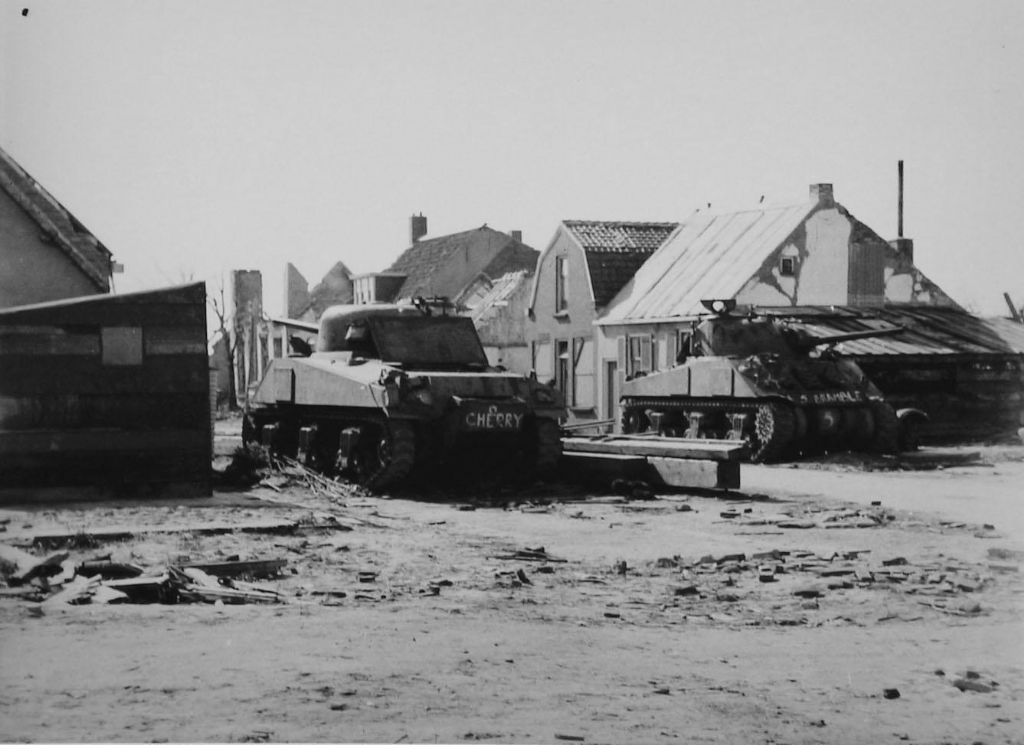 (photo by Neeltje Flipse-Roelse, via
)
Those who've read my posts on the AVRE model may recognise the location by the house in the middle of the picture. Yes, this is just a short distance away from where the AVRE stood — it's entirely hidden by the Sherman on the left in this photo. At present, this same site looks like this: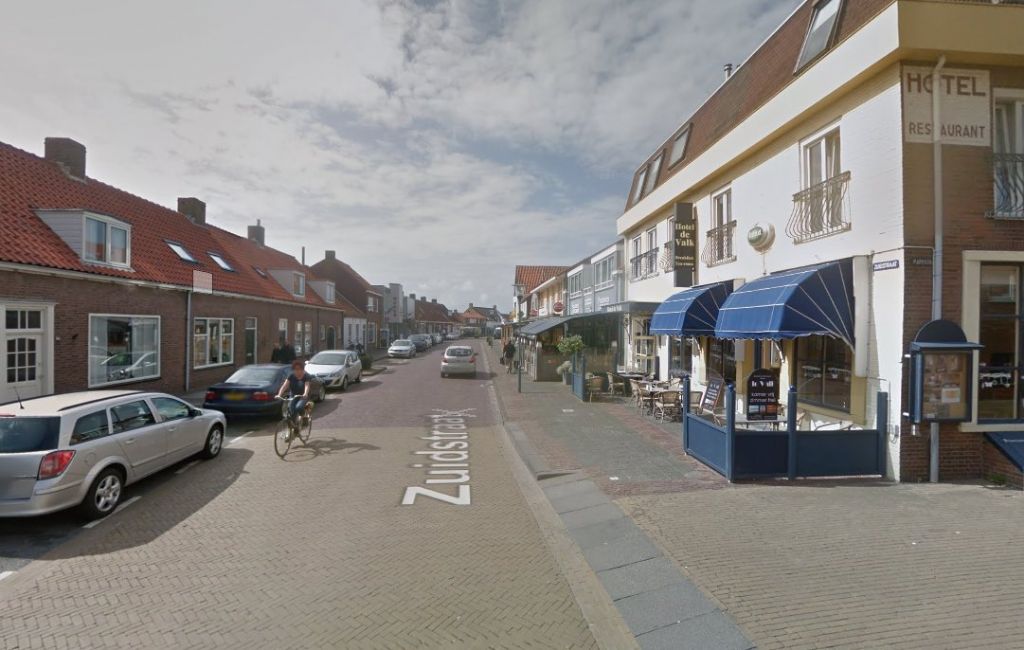 (source:
)
Note the angle is different because Google Maps won't let you see the street from the pavement for some odd reason …
The tank on the right was located approximately where the covered outdoor seating area, in the middle of the photo, is now; the cyclist would be more or less passing the tank on the left in the 1940s photo.
How did those tanks end up there? Good question … On the morning of 1 November 1944, this happened on the beach a few hundred meters from where these photos were taken: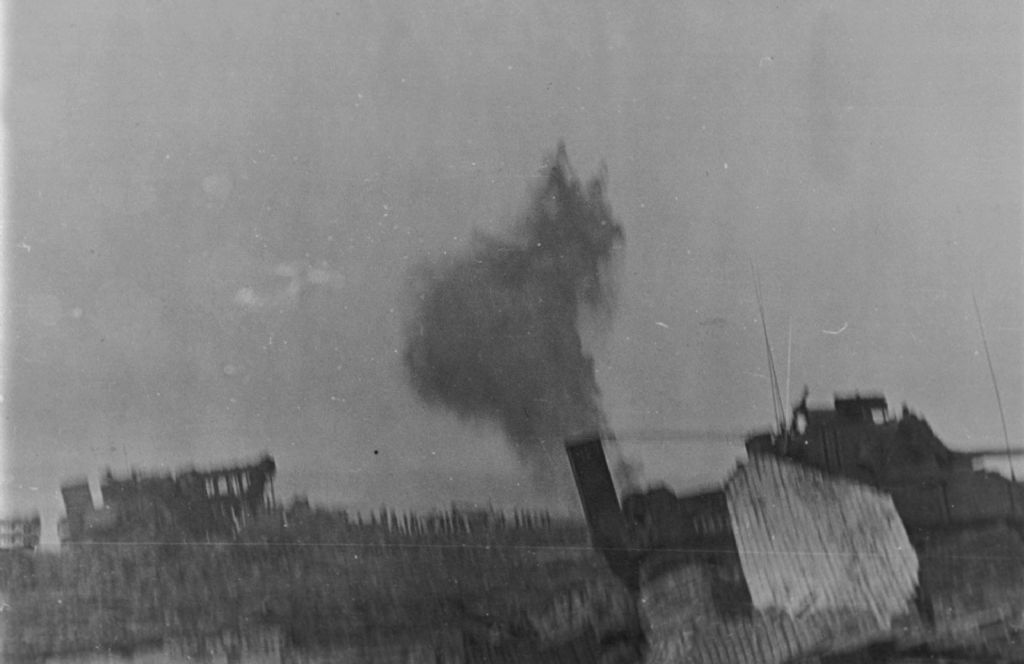 (source: unknown)
The tank on the right is the one on the left in the post-war photograph. (How can I tell this from a blurry picture? Too much staring at too many photos like these in recent weeks and thinking about what's actually in them
)
In all, two Sherman Mk. Vs, at least six Sherman Crab Mk. Is, and at least five Churchill Mk. IV AVREs were landed on the beach at Westkapelle, plus a multitude of Buffalo and Weasel amphibious vehicles, as well as more than two full Commandos — that's not two guys, but two battalion-size units. Much of the armour bogged down on the beach, so that by the next day, three AVREs and two Shermans (both the non-Crabs) were all that was left operational. These were sent northeast, to the village of Domburg where German resistance was holding up the Commandos' advance. Here is the tank that's on the right in the first photo, likely in Domburg: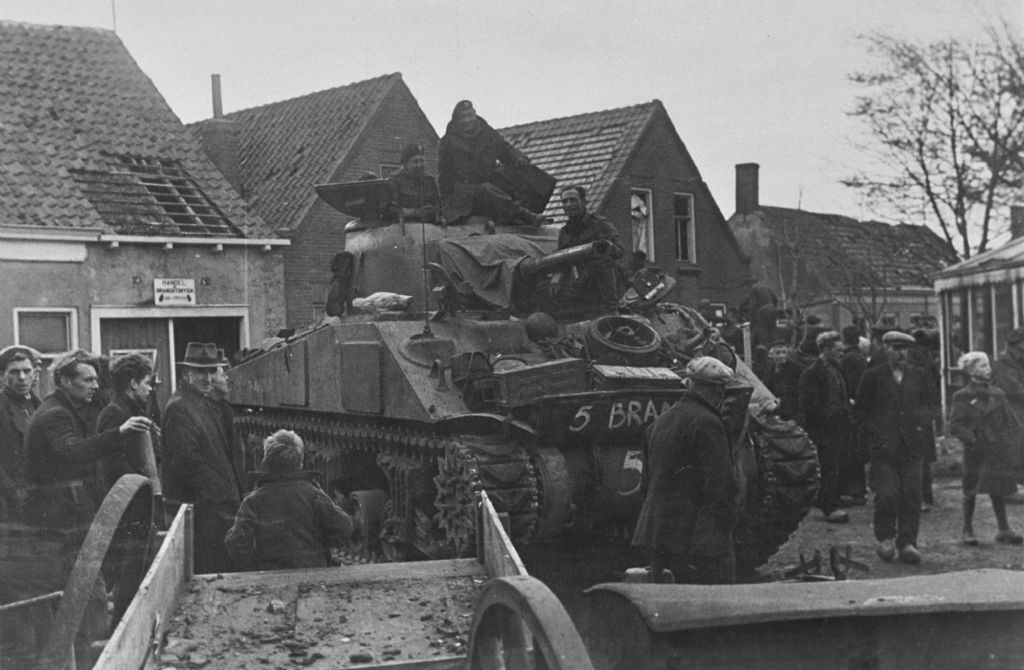 (source: unknown)
Other photos show that the other tank was a bit behind it, in front of the house with the two upper-floor windows, around the time this picture was taken.
And this is both of the Shermans in action, probably east of Domburg: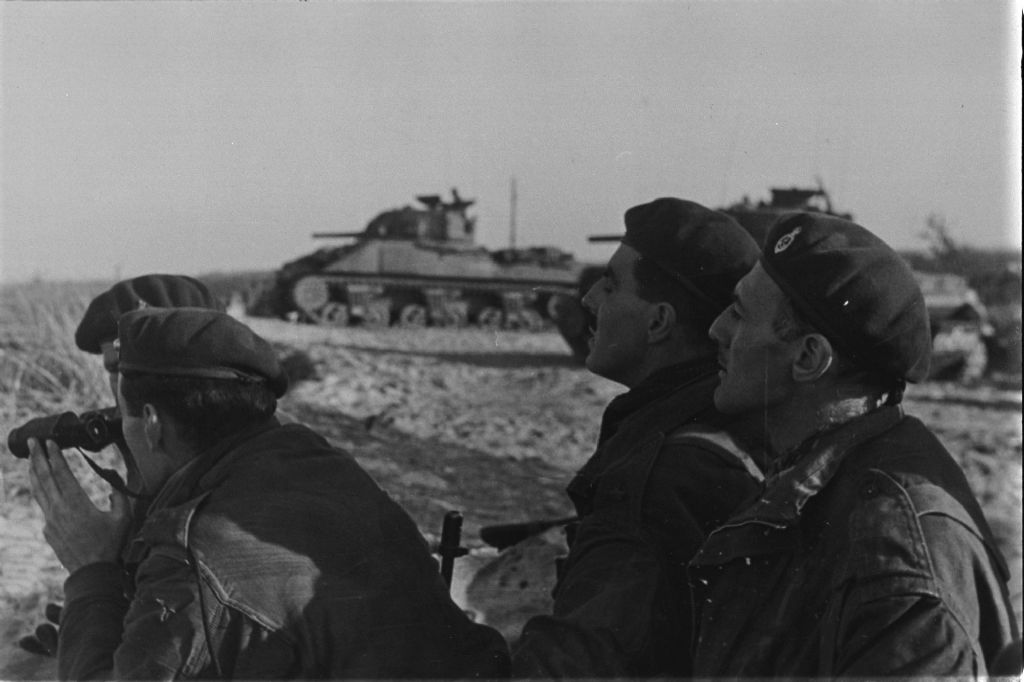 (source: unknown)
The tank in the middle is the one on the right of the first photo I posted, the tank on the right is, well, the other one, given that there
were
only two Sherman Vs. The men in the foreground are probably Belgians from No. 4 Troop, No. 10 (Inter-Allied) Commando.
According to Nigel Duncan in
79th Armoured Division: Hobo's Funnies
(Windsor: Profile Publications, 1972), just these two tanks fired about 1,400 rounds of HE and "a large amount of AP shot" in the course of a week's worth of fighting …
Last edited: